Title Sponsor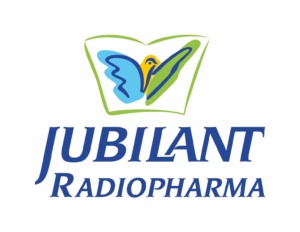 Jubilant Radiopharma is a global leader focused on developing, manufacturing, commercializing and distributing high-quality and sustainable diagnostic and therapeutic agents for the sole purpose of Improving Lives Through Nuclear Medicine.
For healthcare providers seeking advanced diagnostic and treatment options for their patients, Jubilant Radiopharma helps deliver better clinical outcomes as a result of its investments into its pipeline, infrastructure, and people—all of whom are driven by their uncompromised passion and dedication to grow the utility and support the sustainability of nuclear medicine.
Title Virtual Sponsor

---
Featured Sponsors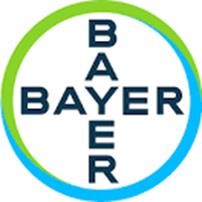 Bayer is a global enterprise with core competencies in the life science fields of health care and nutrition. Its products and services are designed to benefit people by supporting efforts to overcome the major challenges presented by a growing aging population. Bayer is committed to the principles of sustaining development, and the Bayer brand stands for trust, reliability, and quality throughout the world.
Curium is a world-class nuclear medicine solutions provider with more than a century of industry experience. Curium is the largest vertically integrated radiopharmaceutical product manufacturer in the industry. With manufacturing facilities across Europe and the United States, Curium supports over 14 million patients around the world with SPECT, PET and therapeutic radiopharmaceuticals. The Curium brand name is inspired by the work of radiation researchers Marie and Pierre Curie and emphasizes our focus on nuclear medicine.

Lantheus Medical Imaging (www.lantheus.com) is a global leader in the development, manufacture and commercialization of innovative diagnostic imaging agents and products.
---
Supporter Sponsors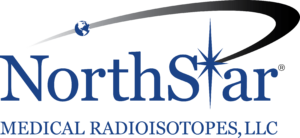 NorthStar Medical Radioisotopes is a commercial-stage nuclear medicine company that manufactures and distributes diagnostic and therapeutic radiopharmaceuticals. The Company's proprietary state-of-the art technology and proven management team have propelled it to the forefront of U.S. medical radioisotope production as the sole domestic producer of the diagnostic imaging radioisotope molybdenum-99 (Mo-99). Mo-99 is used to generate technetium-99m (Tc-99m), the standard of care in diagnostic imaging to assess the extent and severity of heart disease and cancer. NorthStar's unique Mo-99 production process  is non-uranium based and environmentally friendly. NorthStar is expanding its industry-leading position in the emerging area of therapeutic radioisotopes, which are used in targeted radiopharmaceutical therapy to treat cancer, respiratory and other diseases. Using first-in-kind and environmentally-sound electron accelerator technology, NorthStar is poised to be the first commercial-scale producer of therapeutic radioisotopes actinium-225 (Ac-225) and copper-67 (Cu-67). For more information about NorthStar's comprehensive radiopharmaceutical portfolio, visit: www.northstarnm.com.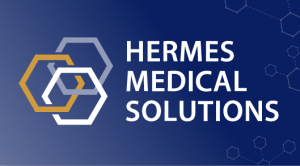 Hermes Medical Solutions continuously innovates to enable faster and more personalized diagnosis and therapies in molecular imaging. We empower physicians and healthcare professionals with state-of-the-art software for all clinical scenarios into ONE vendor-neutral platform. Powerful tools enable clinicians to simplify their workflow and keep pace with the fast development of scanners, tracers and procedures in nuclear medicine. The result is improved quality and outcomes for healthcare providers and their patients worldwide.
---
Contributor Sponsors

MIM Software Inc. offers a comprehensive suite of applications that support Radiology and Nuclear Medicine's important role in the patient care pathway. MIM Software products emphasize the importance of quantitation, collaboration, and data management in order to provide physicians with the necessary information needed to generate confident clinical guidance and to inform effective treatments.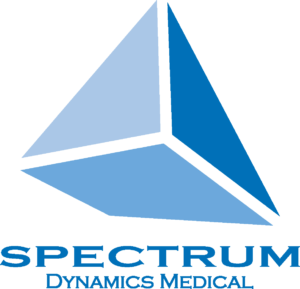 Spectrum Dynamics is spearheading the transformation of SPECT imaging systems from analog to digital technology with D-SPECT and VERITON-CT scanners, providing clinicians a tool kit for disease diagnosis and management.
Spectrum digital scanners:
-World first digital cardiac system, D-SPECT® CARDIO
-World first 360 CZT ring-shaped gantry digital SPECT-CT, VERITON-CT®


Life Molecular Imaging (LMI) strives to be a leader in the Molecular Imaging field by developing innovative products that improve early detection and characterization of chronic and life-threatening diseases, leading to better therapeutic outcomes and improved quality of life. LMI is now a part of the Alliance Medical Molecular Imaging division whose combined services allow physicians, pharma industry and academia greater access to established and innovative imaging agents for clinical trials and clinical routine.